Adam Torres interviews with several executives, entrepreneurs, and experts on the Mission Matters Podcast. Adam delivers the inside scoop of their mission. What gets these folks fired up in the morning to go make a difference, add value to the market, and give back to the world?
For Paul Rivera, CEO of Def-Logix, it's cybersecurity. Here's a recap of some insights he shared in his latest podcast.
Building Tools to Solve Problems
The housing market crisis shook America in 2008. Meanwhile, Paul launched a software development shop. In 2009, he landed his first major contract. Paul led his team through plenty of uncharted territory and built several tools since then. Def-Logix performed several risk and vulnerability analyses and assessments for several clients. Furthermore, they gave recommendations on how to safeguard several vulnerable points.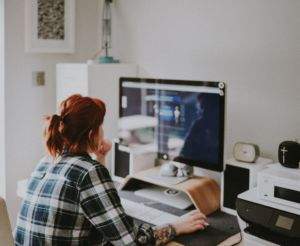 Def-Logix's latest product is the Security Gap Manager. It originated from a former project with the Department of Homeland Security. Def-Logix developed host-based security solutions for government systems. Then, Def-Logix later utilized this technology to transition into the commercial space.
Remote workers have faced a spike in security loopholes. As a result, they  compromise the company's internal IT infrastructure. Small businesses can now track their security posture with the Security Gap Manager.
TIP for the Emerging Entrepreneur
Paul emphasized the importance of perseverance amid adversity. There are long-term benefits of adapting to and learning from tough times. "You end up exploring things you wouldn't have explored if it had not happened. You will have setbacks, but these setbacks make you and your business a lot better and more resilient. It's a catalyst for growth." What's new on the horizon? Def-Logix will dive into the security terrain within blockchain analysis and cloud management.
Promote Security Awareness
The cybersecurity landscape is ever changing. Paul encourages executives to keep their employees informed of security precautions. Knowledge is power. When employees are aware of the dangers, they can be more vigilant and alert.
Adam Torres puts it best," You don't know what you don't know." Following a compromise, what would one do differently? Paul shares a few tips to prevent a compromise.
Two-factor authentication: It's a widespread capability which extends to email and banking. To learn more about 2FA, explore our article here.
Educate your employees: Phishing attacks are abundant. Learn more about phishing scams here. Don't click on links when you don't know where it's coming from. If in doubt, call the individual to see if the email is legitimate. New employees are especially targeted.
Leverage Your Technology
Bolster your organization's security operations by leveraging your technology. Here are a few reminders!
Configure firewalls and host machine settings.

Keep logs and audits available to recover from a breach.

Backup your data.
Quench Your Curiosity
There are ways to continue learning about the nuts and bolts of cybersecurity. The key takeaway is to apply what you're learning for the information to stick.
Boot camp for the Mission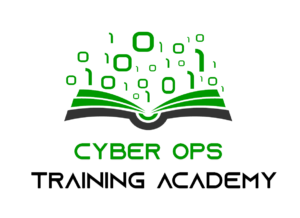 Def-Logix created an innovative cybersecurity boot camp. Cyber Ops Training Academy provides specialized, hands-on experience. The boot camp address the technical aptitude gap found in several job applicants.
There is a growing trend towards cyber analytics automation. However, cybersecurity professionals with the right know-how will always be in high demand. Here's what a potential student can expect:
Rob Dodsen, Cyber Ops trainer with over 20 years experience, teaches 2 boot camps:
3-Months: Full-time (8 hours/day, 5 days/week)
6-Months: Part-time (night school)
CyberOps Training Academy offers three course modules:
Foundations: Covers the fundamentals to start a career in cybersecurity
Offensive Red Team: Understand the attacker's mindset and how they damage systems
Defensive Blue Team: Learn the techniques and tactics necessary to defend against attackers
For more information, visit www.cyberopsacademy.com.
Above all, cybersecurity management and operations doesn't rest solely on IT management's shoulders. Employees at all echelons ensure the safety and security of your company's infrastructure.
YOUR BUSINESS MATTERS. PROTECT IT.
"You end up exploring things you wouldn't have explored if it had not happened. You will have setbacks, but these setbacks make you and your business a lot better and more resilient. It's a catalyst for growth." – Paul A. Rivera