It's that time of the year again!

The weather (depending on where you live) is getting much cooler, holiday drinks are popping up in stores and all-in-all, you know it's that time of the year, the holidays!
With the holidays comes of course, big time consumer spending for holiday shopping as everyone is looking to buy those unique gifts, hot gadget and trending toys. There also comes the chaos of Black Friday and then Small Business Saturday and of course, Cyber Monday. During these peak times of shopping it is important to be aware that cybercriminals will play the role of the grinch and look for unaware prey to fall to cybercrime.
We compiled some tips so you and your loved ones can avoid a catastrophic holiday season:
1). Do not and we repeat: DO NOT use public Wi-Fi for holiday shopping
Public Wi-Fi networks can be very dangerous, especially during the holiday season. And there are plenty of times, when a bogus Wi-Fi network can pop up. If you see a Wi-Fi titled
"Starbucks_WiFi", make sure to keep your eyes peeled and see if there is an actual Starbucks around you, thus confirming the legitimacy of the network. Another tip is, when visiting a website, look for the lock symbol in the upper left corner of the address bar to ensure the webpage you are accessing is encrypted.
2). Look for the "lock" symbol and "https" on web page urls
As stated before, when visiting a website look for the "lock" symbol on the webpage URL before submitting any payment information. You can also tell if a webpage/website is encrypted if you see "https" in the beginning of the URL.
3). Do your research if you are shopping online to make sure you know a product price
It goes without question, if the deal is too good to be true, there is a strong chance it is and it's a scam. Check out the company if they are listed on the Better Business Bureau or even on "ResellerRatings.com". These websites and listing sites help demonstrate credibility of the merchant.
4). Try an online one-time credit card number
Many banks are now offering a single use credit card number for online shopping. How it works is this one-time number is associated with your account and can be used in place of your "regular" credit card number. This a great protection feature to use if your bank does it as once the credit card number is used and exposed, it cannot be used again. Check with your bank or credit card company to see if this is an option.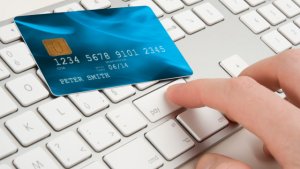 5). Keep your computer safe & secure
Any computer or device you use for online transactions make sure your Anti-virus software is up to date and apply all the latest updates/patches for it. Never ever use the same passwords and login information and never ever save your usernames, passwords or credit card information. We suggest clearing your offline content, web browser history and cookies. We got some suggestions for that too.
6). Use credit cards for purchases
It is best to try and avoid using your ATM or debit card while shopping. Why is that you ask? In the event that your debit card is compromised, criminals can have a direct impact on your bank account funds by being able to access the debit card numbers.
When using a credit card, you are not using funds associated with your bank account. Which in turn means you are better protected by your credit card company's fraud protection program. If you pay off the credit card balance each month, you won't pay interest and your banking information will be protected. Plus, hey you boost your credit score too!
7). Don't leave purchases in the car unattended…please do not!
Currently, there is more exposure than ever before, and cyber criminals can be watching and will consider breaking into your car to steal the merchandise you just purchased. If you absolutely got to leave items in your car, consider leaving them in the trunk or glove compartment rather than in a visible and easily accessible location.
8). Be on the look out for pesky "porch pirates"
The deals you can nab off sites like ebay, Amazon and others is fantastic. But there are some bad sides if you are not careful. If you are going to be shopping online and receiving purchases by mail,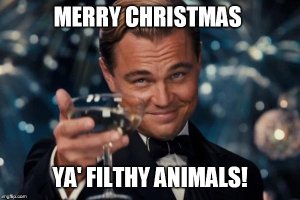 make sure you are always tracking your packages and often too. The US Postal Service, FedEX and UPS all have systems to track your packages, and all three utilize tracking numbers that can be used to figure out where your item is and when it should be delivered to your home in real-time. However, the best method to thwart porch pirates is to not have packages delivered to your home at all. Consider having your holiday packages delivered to a family member, your workplace, or a trusted neighbor! If you got to have an item delivered to your home, consider an insurance and leave clear instructions on drop off like someone having to sign off on the package being delivered otherwise it will not be dropped off.
Remember, always trust your instincts. If an email or an attachment seem suspicious, don't let your curiosity put your computer at risk! If a deal is too good to be true-it is a SCAM! Never save information on your devices and use caution when connecting to Wi-Fi zones especially when at crowded places like the mall.
Like and follow us on social media (we are on LinkedIn, Facebook, Twitter and Instagram). Happy Holidays!!
Your business matters. Protect it.
Remember, always trust your instincts. If an email or an attachment seem suspicious, don't let your curiosity put your computer at risk! If a deal is too good to be true-it is a SCAM!